Die castings
Die Casting Capabilities

LCCNetwork works with many suppliers who specialize in various types of Aluminum & cast alloys
SPC control to meet customer requirements

Complete turnkey assemblies - from design to assembled product

Computerized gating design

Full-time shot monitoring, closed loop systems

Vacuum assist for improved grain structure and reduction of porosity

Complete machining capabilities - CNC mill and turning centers

Specializing in meeting short or long run requirements

Give us a call or email us for more informationTo begin the process and to find out how much you can save, please send us a drawing to get a "no obligation quote".
LCCNetwork keeps all drawings confidential, we cover or remove all trade names or proprietary information.

Contact Us for more information!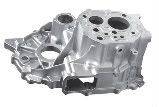 Give us a call or email us for more information